Digital Marketing Internship: We all want to know more as to how we can reach hundreds and thousands of eyeballs in a Digital World with our message. Usually, we are perplexed to see how others reach these numbers digitally and that led even my interest in the digital marketing space. While researching, my eyeballs fell directly onto the Digital Marketing Course where I will have Value for spending to Learn Digital Marketing, if somebody would guide me down that process to reach hundreds and thousands of eyeballs. This resonated with my passion and that is where Innomind digital academy can mentor me, or I would say hold my hands to reach the destination where I envisaged to reach. Through this, I want to "Learn & Ear" as the prime motto of this Course. Therefore, I just took the leap of Faith to first learn the Digital Marketing Techniques through a Mentor and Secondly, to earn while I learn through Internship through the Community of other Interns as well.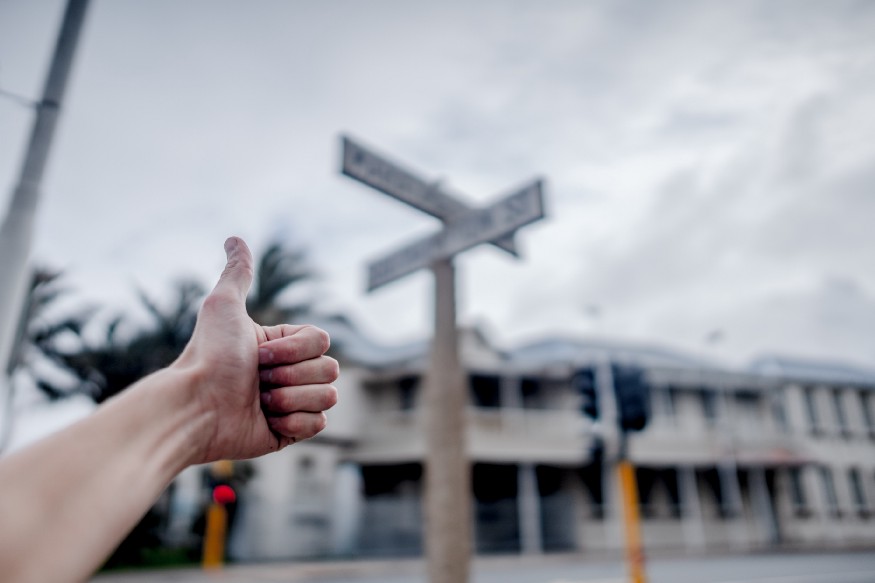 What do we learn as an Digital Marketing Internship?
I really think this is a Fabulous Opportunity since our mentor Mr. Sayed has already gone through the pain as an Entrepreneur or Digital Marketing Student as well with the same Passion, Interest, and Excitement. His Introductory Webinar wherein which explained how he went through the Grind to Learn & Earn during the process to be a Digital Marketing Professional is of Critical Value to each one of us. He also explained the "Roller-Coaster" rides in his Professional Journey as well. This is in fact an Inspiration that resonates with the Passion and the Direction I wanted to take in my career as well, thou I have a Job and wanted to challenge myself in my Comfort Zone. This immediately helped me to take the decision to enroll for the Innomind Digital Academy Internship Program.
What did I learn during my first class?
As a Beginner, My Expectations were manifold with this Digital Marketing Internship. Before actually understanding what to expect from the Course Mr. Sayed decided to take us through the basics of creating funnels, finding a niche, and also the tools required for Mind Mapping. This in fact was an "Eye-Opener" for me because we need to understand first the concept of Digital Marketing Internship only if we understand the "Roots" first.
What is a Niche? How do you find the Micro Niche that will suit my Passion & Interest?
Before the Live Webinar from Mr. Sayed, I did watch another recorded Webinar, wherein he is talking about the clarity of a Niche. Now, there were different questions that kept erupting my mind to understand what is a "Niche". Well, he made it as simple for us to understand, which is as follows:
Niche is a subset/fraction of a larger entity with its own specific needs or options/preferences, which may be different/similar from the larger entity.
When you define it with respect to a Market, Mostly all markets can be further refined/divided, by the specific needs and options/preferences of its constituents.
Micro-Niche is again a Focused Component inside a Niche. For Example, In my Business of eCommerce, which is the Niche I want to focus on. The Micro Niche is "Airline Travellers in the USA" is a Micro-Niche. Therefore, I could understand the concept of Niche. Initially, It was clearer in my mind that I was already working on certain Niche and Micro-Niche in my Business. Therefore, things got interesting for me in this session as part of Digital Marketing Internship.
Based on these factors, Mr. Sayed also introduced to us about the assignment, wherein which each of the Intern had to decide on our own Niche and Micro-Niche. So the Initial Assignment was to find the Niche, Sub-Niche and the Micro-Niche that is related to the each of the Interests with each intern.
To classify broadly, I decided to make my own niche as I wanted to focus on my business need. My Niche is into "E-Commerce" and My Sub-Niche is "Travel E-Ticketing". In the "Travel E-Ticketing" Sub-Niche, I wanted to be completely focused on the "Airline Travellers in the USA", which I would Identify as a "Micro-Niche" for my line of Business. This was part of our assignment for the First Week, to Identify each of our Niche, Sub-Niche & Micro-Niche, thereafter list the five challenges and problems that we would face in the Micro-Niche that we decided to focus on. This will be reviewed by the end of 25th July 2020, as part of my assignment which is part of the Digital Marketing Internship.
What is Funnel? Understanding a Funnel
We had to learn the funnel to understand how to segregate our leads to potential customers in a sequence of decision making, which is what Mr. Sayed was explaining to us in this session.
A funnel is the set of steps a user/visitor needs to pass through a system before they can convert into sales.
My Sayed also introduced to the presentation, where the funnel representation was explained with respect to a Pyramid and Cone Shaped Charts, which includes:
1) TOFU — Top of the funnel
2) MOFU — Middle of the funnel
3) BOFU — Bottom of the funnel
4) BRAND EVANGELIST (After-sales Service).
TOFU is part of the AWARENESS STAGE, which includes a wider audience or a Lead Stage such as Social media, Social Networking sites like Facebook and Instagram and Google. Also Advertisement, on such Social Networking Sites, e-mail marketing, content marketing, etc.
MOFU is part of the CONSIDERATION STAGE, which includes Targeted Audience, Buyer Persona, may already be a lead by attending Webinars or through e-books, or through Case studies, discount programs, etc.
BOFU is part of the DECISION STAGE, which includes Narrow Audience MQL and SQL (Sales Qualified) Prospects. These prospects would be ready to buy based on their decision while engaging the leads to buy.
BRAND EVANGELISTS is referred as AFTER-SALES STAGE that ensures each of the Lead is turned into a Conversion.
During this Live Webinar, Mr. Sayed introduced each of the Interns to few Online tools like Miro for effectively Mind Map each of our Niches, Sub-Niches, and also Micro-Niches. Mr. Sayed used the Miro Tool to practically explain to us about how we can create a funnel using the Miro software tool. The Second Part of our assignment was to use the Miro Tool and design a work flow of a Niche, Sub-Niche and a Micro-Niche, which has to be submitted by the 25th July 2020.
He also introduced us to a Blogging tool, which is called Medium. Medium is an Effective way to narrate your story on to a Blogging Platform that can be later published to a different audience. The third and fourth assignments are based on creating a Blog on the Medium Platform, with NOT less than 700 Words to describe the First week Session with Innomind Digital Academy and particularly with Mr. Sayed. He also introduced to us a helpful tool called Grammarly, which helps us with the Blog Creation Techniques, Vocabulary and Grammer to be used in the Blog.
To Conclude, The First Week with Innomind Digital Academy was an "Eye Opener" and a very informative session for each one us interns especially to me, to focus on the Principles of Digital Marketing Internship which is a Diverse Subject with respect to Selling Products/Solution through the Web/Online Interface by starting a Website of my own called as TripyCorp.